Kabrousse Weekender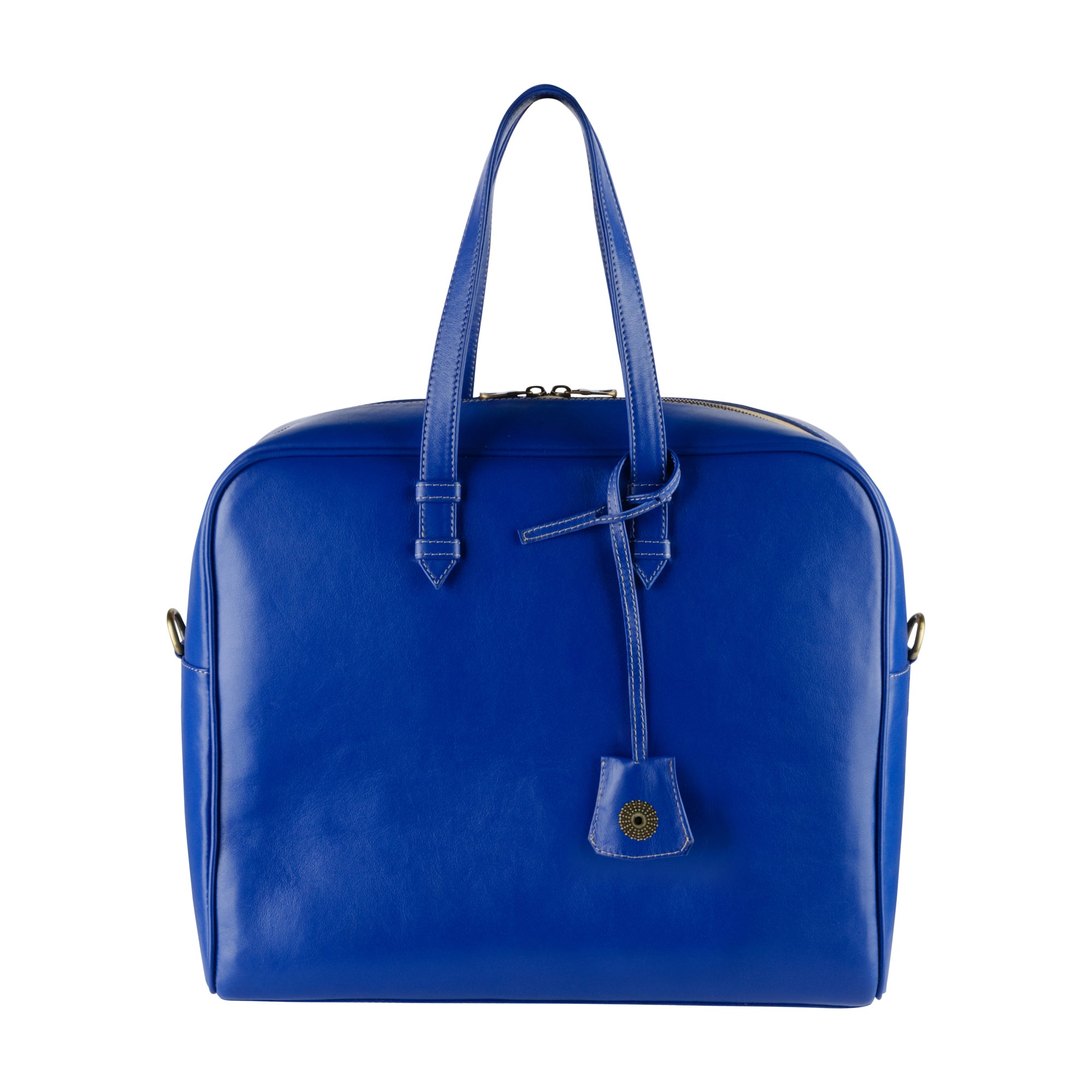 Pre-order items can take up to 8 weeks to be delivered. For more information, please contact info@bouswari.com. 
The Kabrousse weekender is named after the village where Aline Sitoe Diatta  was born. Aline Sitoe Diatta was a Senegalese heroine of the opposition to the colonialists in her country. Kabrousse is located in the Basse Casamance region.
Custom-made Logo inspired by the Akan gold weights. The Akan Gold weights are weights made of brass used as a measuring system by the Akan people of West Africa, particularly for weighing gold dust, which was currency until replaced by paper money and coins.
Custom-made Zipper with beige savannah brand colour
Colour: Blue
Material: 100% Nappa Leather
Dimensions: Height: 34cm x Width: 40cm x Depth: 13cm
Removable Strap: 105cm
Lining: Suede Like Fabric
Shipping restrictions: Ships everywhere
1 Internal Zip pocket + 2 Internal pockets

Brass colour hardware
Logo internal
Key Chain with Logo Included
Dust Bag included, Hand Dyed in Senegal