Ouly Bag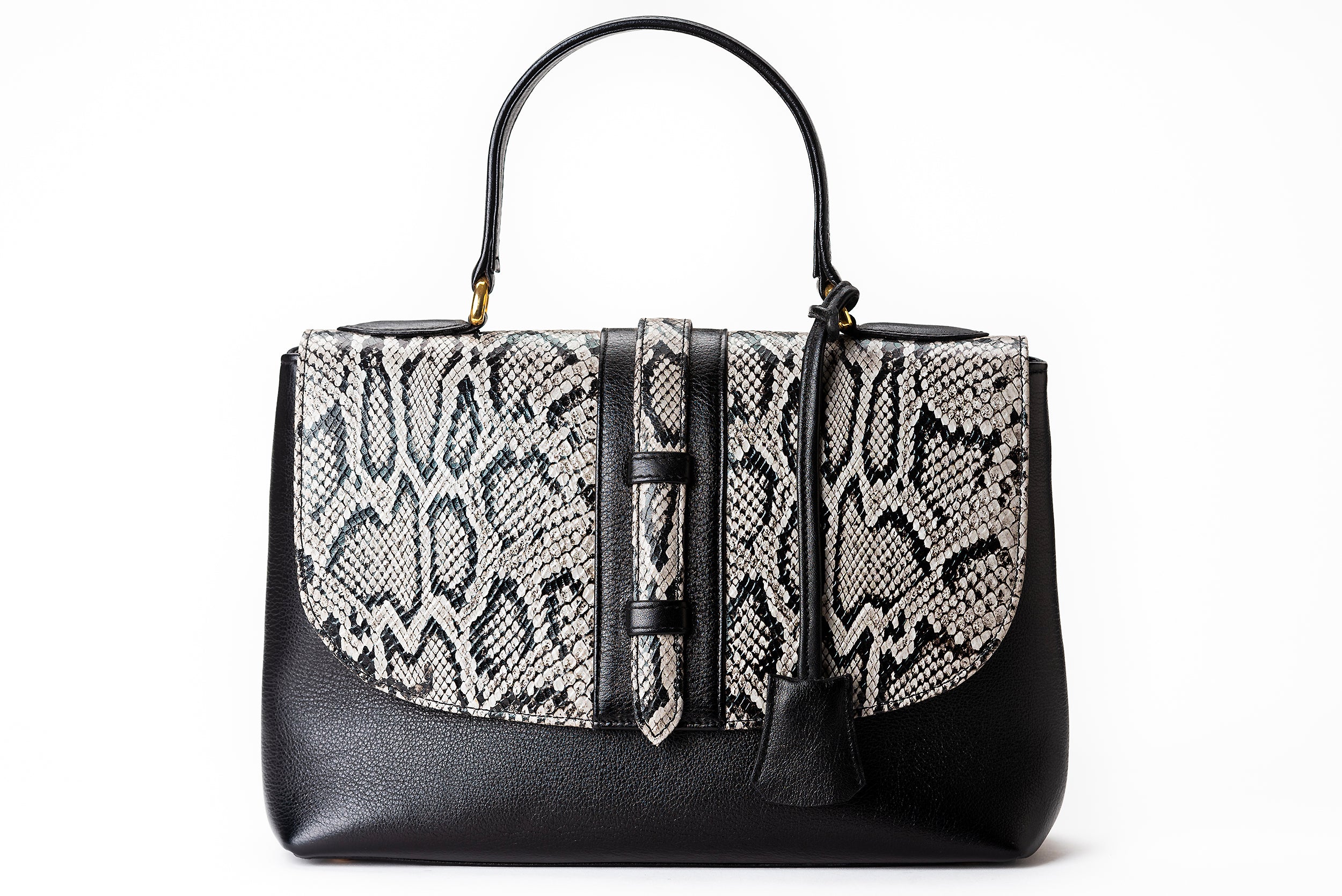 Pre-order items can take up to 8 weeks to be delivered. For more information, please contact info@bouswari.com. 
The Ouly bag pays tribute to all women pioneers in their fields.
Custom-made Logo inspired by the Akan gold weights. The Akan Gold weights are weights made of brass used as a measuring system by the Akan people of West Africa, particularly for weighing gold dust, which was currency until replaced by paper money and coins.
Colour: Black and White
Material: Leather
Dimensions: Height: 20cm x Width: 32.2cm x Depth: 11.5cm
Internal Zip Pocket: Chain - 113cm
Lining: Suede Like Fabric
Shipping restrictions: Ships everywhere
Made in Senegal
Silver Hardware
Dust Bag included